Homeland Security Network Blog
The information source for first responders.
Free Webinar: The Convergence of Physical and Cyber Security: attacks, threat vectors and responses
---
The Convergence of Physical and Cyber Security: attacks, threat vectors and responses
With the hottest thing being the "Internet of things", and cyber control of physical devices escalating, a new era of vulnerability is being created where a cyber attack will be more than an attack on computers. It will increasingly consist of taking over devices. No one is more vulnerable to that than your security implementation: access control, cameras, alarms, bio metric identification and other security hardware. David Wallace of Surveillance One, in conjunction with physical security specialist Security Solutions International SSItm will deliver an overview of the full two-day program.Topics include how hard security devices at critical infrastructure and other sites can be compromised through Cyber-Attack and revealing the vulnerability of IT Networks via an attack through the physical security hardware.
Current examples include breaches of airport access controls, pipeline disruptions, power outages, and critical infrastructure SCADA control devices seized by foreign nation states and criminal actors in the cyber space. We will discuss the following appropriate responses:
Techno to reduce liability and exposure to aggressive attacks.
Implementing security policies and procedures at the site level.

Local law enforcement involvement, critical response options and protocols.
---
David Wallace
Since founding Surveillance One in 2000, David Wallace has engineered surveillance system deployments in over 40 states. His firm has worked with numerous military sites, launched security programs in sensitive corporate environments, and has advised critical infrastructure engineers. He is currently obtaining his master's degree in National Security with an emphasis in Cyber Security Law & Policy.
---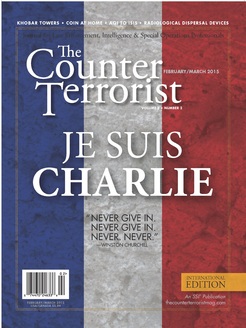 Register and you will receive a FREE subscription to the Counter Terrorist Magazine; membership to the Homeland Security Network.*cannot be combined/replace with a valid subscription
REGISTER HERE
---
13155 SW 134th Street. Suite 103

Stay Informed
When you subscribe to the blog, we will send you an e-mail when there are new updates on the site so you wouldn't miss them.